A Mythical Journey from Ancient Rome to the Callisto Moon and Beyond
Discover the Immortal Lottery, where the rich legacy of ancient Roman civilization, Saturnalian revelries, and cutting-edge blockchain technology come together. The Immortal Lottery on the Callisto Network is the first DApp to bring real randomness to the blockchain, providing a transparent, secure, and thrilling gaming experience that remains unparalleled in the world of crypto lotteries.

Ancient Rome Meets Modern Randomness
The evolution of lotteries has come a long way since their inception as a form of entertainment during Saturnalian festivities in ancient Rome. The Immortal Lottery on the Callisto Moon signifies the next chapter in lottery history, forging a mythical connection between Roman gods and the revolution of lotteries with genuine randomness at their core.
Backed by Dexaran, the most renowned blockchain security expert, and the unparalleled security standards of the Callisto Network, the Immortal Lottery transcends traditional lotteries' limitations. Immerse yourself in the lore of Saturnalian celebrations and witness how blockchain technology has transformed the lottery landscape, honoring the past while pioneering an exalting future for gamers and crypto enthusiasts alike.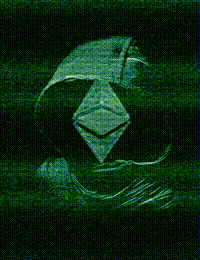 History, Fun, and Tech
Join us in this exceptional adventure that blends history, entertainment, and state-of-the-art technology as the Immortal Lottery on the Callisto Moon melds the enchantment of ancient Rome with the future of blockchain gaming. Experience the excitement of an unparalleled lottery experience, boasting real randomness at its core, and become a part of the mythological legacy that bridges the gap between the past and the future.

The Immortal Lottery Goes Multi-Blockchain
As the Immortal Lottery will be deployed on various blockchains to test their capabilities, it opens up a broader audience, revolutionizing the concept of gaming and randomness in the digital space. The Immortal Lottery eliminates potential biases and ensures fairness in the process, offering real randomness on the blockchain.
This expansion showcases the adaptability and scalability of the Immortal Lottery, giving rise to an unmatched gaming experience that transcends the limitations of traditional lotteries. 
Beyond gaming, the Immortal Lottery serves as the foundation for a wide range of applications that require randomness, offering a high-quality solution for developers who want to create innovative products across various industries, including but not limited to gaming, finance, and security. This paves the way for widespread Web 3.0 adoption.
Embrace the Immortal Lottery revolution, and witness the convergence of true randomness, history, and cutting-edge technology in a unique gaming experience set to take the world of blockchain gaming by storm.
Embark on a gaming journey like never before.