Callisto Enterprise is a decentralized team of experts from all over the world with strong experience in Cybersecurity, DeFi, and all the areas related to Blockchain.
We are always looking to expand the team with enthusiastic people!
Our Careers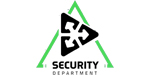 ◾️ Cybersecurity  |   Smart Contract Auditors
🗓 Published on: 3rd November 2022.
Callisto Network Security Department is recruiting Intermediate, and Senior Solidity smart contract security auditors.
Contact: alex@callistoenterprise.com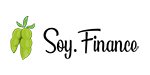 ◾️ Engineering  |  Frontend Developer
🗓 Published on: 5th October 2022.
Why Callisto Network?
Evolve in the new and dynamic blockchain and decentralized finance industry. The tools and benefits of a remote work environment will be available to all team members.
Primarily Remote
Most of our team members work remotely. We have attractive policies for our remote positions, so you can work from anywhere.
Global Team
We have team members from all around the world, more than 15 countries, and counting. United States, France, Czech Republic, Indonesia, Russia, Korea, Colombia, Argentina, and more.
Live in Europe
If you want to live and work in Europe, you can
Team members who wish to live and work in Europe can apply to work from our office in the Czech Republic with a work visa.
An Incentivizing Motivation System
We are a family that shares the success of all our projects. Each month, the most productive members are rewarded with coins and tokens!