USDC (USD Coin) Security Audit Report
Our expert team at Callisto Network has conducted an in-depth security audit of the USDC (USD Coin) smart contract. This audit aims to ensure the security of your funds by identifying and assessing any potential vulnerabilities. Here, we present our findings:
The audit focused on the following USDC contracts:
Our audit reported a total of 1 finding(s), categorized as follows:
0 high-severity issue(s).
0 medium severity issue(s).
1 low-severity issue(s).
In addition to these findings, our audit identified 4 additional points, detailed in the following sections:
0 note(s).
4 owner privilege(s).
No critical security issues were found.
2.1 Known Vulnerabilities of ERC-20 Token
The USDC token is a well-established stablecoin with a robust design. However, it is important for users to be aware of the potential risks associated with its upgradeable, blacklist, multiple minter, and pausable features. It is highly recommended to closely monitor any upgrades to the contract and stay informed about changes in the blacklist policy to ensure the continued security and stability of the token.
Founded by Dexaran,  co-founder of Ethereum Classic, Callisto Network is a blockchain platform that prioritizes security. We've conducted over 330 smart contract audits across platforms like Ethereum, Ethereum Classic, and EOS. In addition to our audits, we've developed the ERC 223 token standard and CallistoNFT standard, enhancements over existing standards that address flaws and offer new capabilities, further establishing us as industry leaders in crypto-security.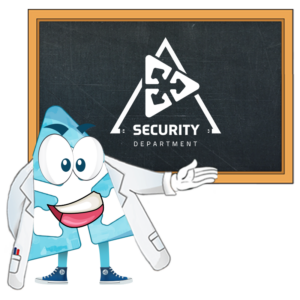 Trust The Blockchain,
Audit Your Smart Contracts.